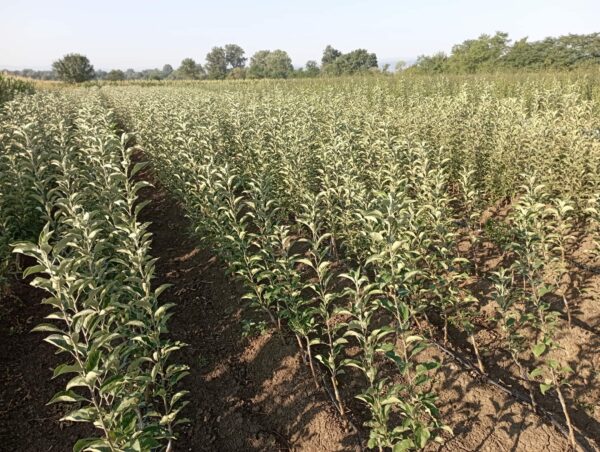 Who we are?
Situated in the heart of Serbia, we are leading producers of fruit trees, berry plants, rose plants, ornamental plants, and propagating material. Our company is capable of providing large volumes of nursery plants to our customers across Europe, Russia, Asia, and Africa. Our production is scalable and can adapt to your needs, whether it pertains to large commercial projects or smaller private plantations.
Regardless of your location or specific requirements, you can rely on us to deliver the highest quality products and service. Our team of experts is always ready to work with you, providing advice and support at every step of the process. Once you've purchased from us, you gain access to our experienced technicians who are committed to assisting you every step of the way. Whether it's advice on the best storage practices or guidance on maintaining the health and productivity of your plants, our experts are ready to provide you with the support you need.
Contact us today to find out more about what we can offer you.
tel.: +381638830180
e-mail: [email protected]
What we can offer?
Quality Product Infused with Over 50 Years of Knowledge and Tradition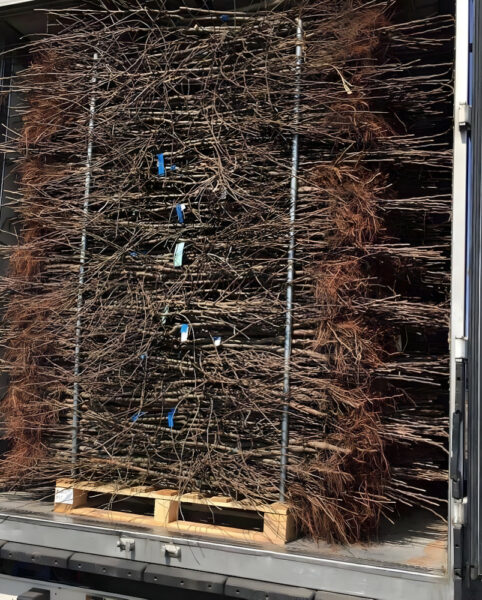 With a production tradition that spans over 50 years, we continually modernize and refine our processes to keep pace with the latest trends in technology and product quality. This constant evolution allows us to offer a diverse range of over 100 top-quality fruit and plant varieties in our portfolio today. Understanding the importance of precision and planning, we offer contract production to our customers, ensuring they receive the exact products they need, in the quantities required, and exactly when they need them at the most competitive price without any compromise on quality.
Additionally, we are fully equipped to supply wholesale quantities of plants at the time of your inquiry.
Standardized and Certified Planting Material
Our fruit trees are cultivated to yield superior quality planting material. These trees can either be Virus Free (VF) or meet the Common Agricultural Policy (CAC) quality standards. Rigorous health checks and analyses are carried out multiple times a year in collaboration with the Institute for Plant Health and Environment. This is done under the regulations of the Ministry of Agriculture, Forestry and Water Economy of the Republic of Serbia and the Plant Protection Directorate. Rest assured, each of our trees is healthy and well-tended to.
Versatile and Protective Packaging Options
We offer versatile packing options for all our products. They can be prepared with bare root, or the root can be wrapped in wet sawdust or certified peat moss, and then placed in a custom-designed carton box or plastic bag. Taking into account customer preferences, we can prune, wax-coat, and individually package plant material for retail sales. Furthermore, we can incorporate your brand logo, product descriptions in your language, EAN codes, and any other details you require on our packaging. Our tailor-made box pallets ensure efficient and speedy loading and unloading, while also providing excellent protection to the plants during handling and transportation.
Exceptional Global Distribution with Personal Touch
Through our reliable network of partners and personal oversight at every step, we guarantees successful distribution across Europe, Asia, and Africa. Our intimate understanding of the laws and regulations in our export countries ensures the smoothest possible delivery process. We work closely with seasoned international transport companies, who are experts in refrigerated logistics, and are accustomed to our specific requirements. This allows us to ensure timely delivery, meticulous handling, and storage of plants under exacting temperature and humidity controls.
Get Our Latest Catalog with Exclusive Offers and Varieties
Regardless of your horticultural needs, we stand ready to provide you with our expertise and top-quality products.– get in touch now!